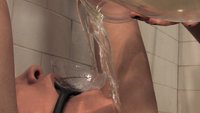 Jade followed her old beau down to the cellar at the reunion & saw more than she expected. Watching him piss on & in his new squeeze has really turned her on & she wants in on it.

Watch as Jade is brought into the action & then used as a pisspot for their enjoyment.
Join Site!
Buy Shoot!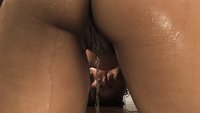 Penny had so much fun the first time around she wanted to cum back and play a little more. I had a surprise for Penny Play, not only did i have 3 hot guys pissing all over her, Isis Love was ready and pissed all over her. Penny was so hot and wet with urine, She didn't want to waits a drop. Licking it up off the table like a good little piss lover. She opens her mouth welcoming Isis Loves warm stream of piss and tasting the golden goodness.
Join Site!
Buy Shoot!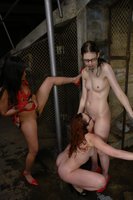 What's better than watching two beautiful woman locked in a cage pissing in a bucket? Watching them piss on & in each other!

Sit back & relax as you watch Trinity & Kristine succumb to their bladders and then to the whim of their captors bladders.
Join Site!
Buy Shoot!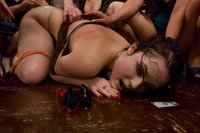 Class is in session and Charlotte Vale is the PEE PEE GIRL!

She goes to the bathroom in her seat and her classmates are quick to rub it in her face. With much resistance at first, by the end, she's drenched in piss and asking for more. The more she's pissed on the more she cums! Charlotte proved to be one of the dirtiest piss sluts yet that cant get enough!
Join Site!
Buy Shoot!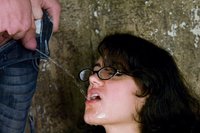 Penny Play came to me with a very hot request. Although she plays with pee in her personal life, she has never had it on her face or in her mouth. Lucky for her I have some good friends who can help fulfill her wet wishes. Penny shows off her sexy body and gets her cotton undies wet with urine. Then we cover her with golden silk. She cant control her orgasms as the wet pours down her hot pussy.
Join Site!
Buy Shoot!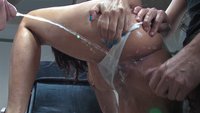 She is hot, she is thirsty, she is Jezebel Dahl! Only having tasted her own pee she is ready to explore the many other flavors out there. Dean and Maestro give her a taste of what we have to offer. And after she has tasted every drop Jezebel still wants more.
Join Site!
Buy Shoot!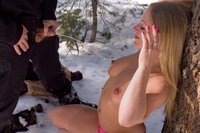 In a cabin deep in the woods of Tahoe, 4 women and 1 rigger find themselves without a working commode. Undeterred by this they decide to find new ways to relieve their swollen bladders. Weather it be outside in the pure white snow or quickly before a dip in the Jacuzzi, they are never in need of a toilet. And you just never know what else they might dig up!
Join Site!
Buy Shoot!